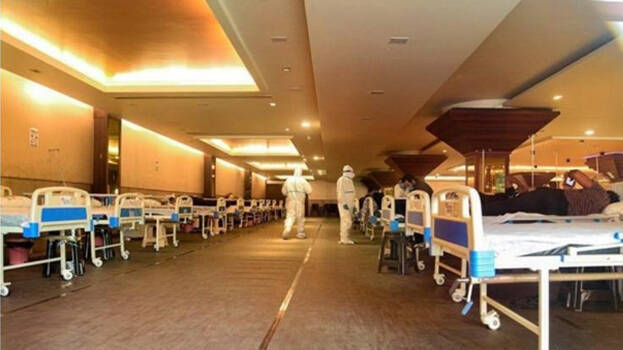 THIRUVANANTHAPURAM: The hospital discharge policy in the state has been renewed in the wake of the recent surge in Covid cases, Kerala Health Minister Veena George said on Thursday. The minister said that the discharge policy was renewed on the basis of the severity of the Covid infection, such as mild symptoms, moderate symptoms and severe ones.
People with mild symptoms need not undergo rapid antigen tests to get discharged from the hospital. Self-observation can also be stopped if they do not experience fever for three consecutive days.
People with mild illnesses can be discharged if their health is satisfactory. The patient can be discharged into room isolation or CFLTC at home in the absence of fever, shortness of breath or excessive fatigue.

Critically-ill patients should undergo a rapid antigen test on the 14th day. If tested negative, the patient can be discharged if the health condition is satisfactory.

If the rapid antigen test result is positive, the patients will undergo a test every 48 hours until the result returns negative. The patient can be discharged upon testing negative.