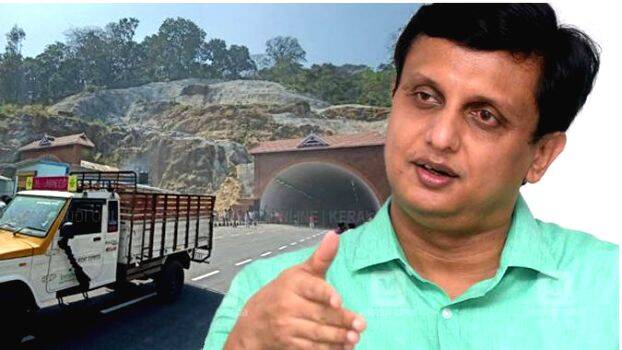 THIRUVANANTHAPURAM: The Kuthiran second tunnel was partially opened today. Vehicles from Thrissur to Palakkad started passing through this road. The traffic in the first tunnel will be used only for one way. Only a small section of the second tunnel was opened. Construction of the main approach road is yet to be completed.
Minister P.A. Mohammed Riyas says in his Facebook post that the completion of the Kuthiran tunnel and opening it to the public has been his main goal after taking charge as a minister. Kuthiran tunnel, Kerala's dream project, has been dragging on for years. The project launched by the National Highways Authority in 2009, has been delayed for a long time. It has become a social issue challenging the public. Therefore, resolving the issue was the main responsibility of the Government of Kerala although the project was under the National Highways Authority. That is how the project completion was undertaken as a mission, the minister continued in his Facebook post.
Community emerged in Kuthiran for development is a good model. But some people always prefer controversies and this government has no interest in it. There is a lot to be done for the state. I don't consider it as a race to collect trophies or to take credit. The government's aim was to solve a long-standing problem and to ensure development, said Mohammed Riyas.