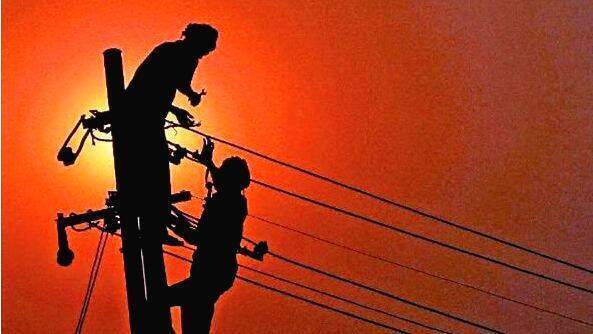 THIRUVANANTHAPURAM: The Electricity Board is planning to get rid of long-term contracts which have been causing a financial burden on KSEB. The move comes in the context of high power generation at the national level. The long-term contract for electricity costs around Rs 4,400 crore every year. The reality is that more than 30 percent of this can be saved by other means. A rethinking regarding the contracts emerged as part of plans to bring KSEB back to profitability. A special committee chaired by the Finance department Additional Chief Secretary Rajesh Kumar Singh has been appointed for this purpose. KSEB Chairman and Managing Director, Dr. B. Ashok is also a member of the committee. The meeting of the committee will be held on the 25th.

The power purchase agreement requires the approval of the state and central governments. Power is also purchased from power exchanges through short-term contracts for temporary needs. It is also alleged that the state deliberately reduced its hydropower generation to create a situation where it can enter into long-term contracts. The Comptroller and Auditor General, who compared the cost of the long-term contract and the revenue earned from it, had stated that the KSEB suffered heavy loss due to such contracts.
KSEB was able to generate more electricity this year due to heavy rains. However, it was forced to purchase power at exorbitant prices due to the financial burden caused by long-term contracts. As a result, Kerala had to surrender 1780 million units of electricity obtained from the Centre this year.
Case behind re-examination
In 2016, the state regulatory commission had denied permission for a long-term contract to buy 565 MW of power from companies like Jhabua, Balco and JPL as the KSEB had not obtained prior approval from the central government. However, KSEB entered into a power purchase agreement. The Regulatory Commission also rejected KSEB's application for payment of contract related tax and fuel surcharge. Following this, KSEB and the private companies approached the Central Electricity Appellate Tribunal and obtained a favourable verdict. The Regulatory Commission approached the Supreme Court against this ruling. Court proceedings are pending in this case. The state government did not approve of KSEB's request for intervention to resolve the permit issue related to the contract. Following this, the Electricity Minister directed that all long-term contracts be reviewed and reported.