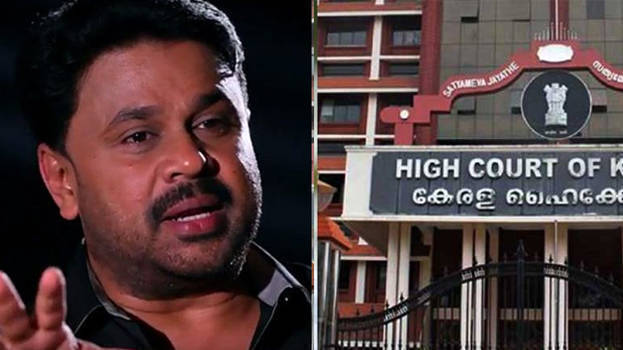 KOCHI: The High Court has said that some of the evidence presented by the prosecution against Dileep in connection with the attack on the actress is disturbing. Justice P Gopinath today said that the evidence submitted by the prosecution gives strong indications that the accused had committed a criminal conspiracy and had incitement to commit a crime. The High Court's observation was based on the evidence submitted in the case of trying to endanger the investigating officers.
While examining the important evidence presented by the Director General of Prosecution,the court was convinced there was some serious evidence in it. The court observed that the investigation cannot be prevented and that it is essential that the investigation proceed smoothly. Meanwhile, the verdict on Dileep's anticipatory bail in the case has been set aside. Dileep can be interrogated for three days from 9 am to 8 pm. The court has asked not to make an arrest until Thursday. The court warned that the accused should cooperate with the investigation and that bail would be revoked if they tried to influence witnesses.
The prosecution should notify the progress of the investigation on Tuesday. The court's observation came after examining the evidence presented by the DGP. The court ruled that much of the evidence was disturbing.
The investigation team received clues to the criminal conspiracy. Conspiracy itself should be considered a crime. The court also asked the defense how to ensure that the witnesses were not influenced.
The prosecution told the court that if Dileep is granted anticipatory bail, the investigation itself would be irrelevant. The prosecution wants him in custody for five days. The prosecution said that if questioned otherwise, the accused would gather and plan what to say the next day.
Dileep had told the court that he would co-operate with the investigation. The accused had made it clear that he would accept any condition. The actor claimed that a conspiracy case was filed against him without any evidence and that the story was fabricated by the police.