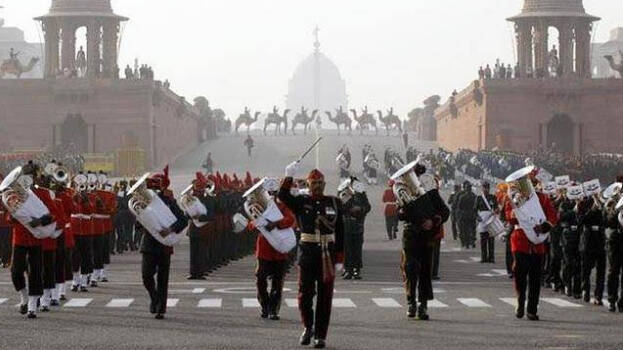 NEW DELHI: The Centre has given an explanation for the omission of Mahatma Gandhi's favorite hymn 'Abide with Me' from the Republic Day celebrations. The hymn was dropped to give more prominence to Indian music,explained the Centre.
'Abide with Me' song will be replaced by the song 'Yeh Mere Watan Ke Logon' written by poet Pradeep for the Indian soldiers who were martyred in the 1962 Indo-China War. The Center had planned to eliminate the song during the Republic Day celebrations in 2020 but could not implement it due to strong protests.
However, sources said that the military band will play mostly Indian songs at the Beating Retreat on January 29.
The hymn is a prayer to God for support in both life and death, it was composed by the Scottish Anglican writer Henry Francis on his deathbed. The song was an attraction of beating retreat since the 1950s. This year, 44 buglers and 75 drummers of six bands from the Army, Navy, Air Force and Paramilitary will perform 25 tunes. The last tune to be played is the famous 'Saare Jahan Se Achcha'.