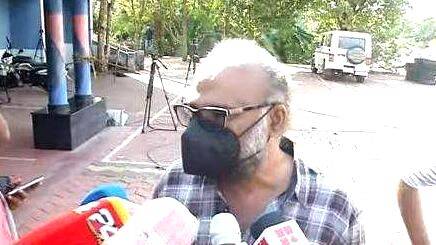 KOCHI: The Crime Branch has summoned director Rafi and an employee of Dileep's production company in connection with a conspiracy to endanger senior police officials in actress assault case. They were called to identify the audio recording handed over by Balachandra Kumar while Dileep and his co-accused were called for second day questioning at the Crime branch office.
Rafi told the media that Balachandra Kumar himself had recently called him and informed about his withdrawal from the film he planned to do with Dileep. The delay in the film bothered Balachandra Kumar and he never told that he was angry with Dileep, said Rafi.
I decided to collaborate with Dileep starrer film in 2018. I was approached in order to help with the rework of the film. Carnival Company was supposed to produce the film. I was told to write the script of another movie under the same banner. As the pre-production might extend up to one year, I decided to choose the second film and dropped 'Pick-pocket', said Rafi. Crime Branch SP Mohanachandran said that Rafi was summoned to identify the audio clip of Dileep and to know other details related to the case.