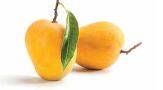 THIRUVANANTHAPURAM: The experts and students of the College of Agriculture, Vellayani visit villages to protect the unique native mangoes. Mango varieties like Kootturkonam, Pancharavarika and Undavarika which were common in South Kerala, gradually disappeared with the advent of hybrids like Alphonsa, Neelam and Malgova.
Scientists and students of the college will visit the area which has good quality native mango trees if contacted with proper details. Plans will be formulated for its protection and propagation.
To know more about native mango varieties, contact 9496366698, 9946867991
If any details are obtained, researchers from the University shall visit the place and will cut such mango stalks. After grafting, it will be planted on the university premises to create a field gene bank. This mango seedling, which has the same properties as the mother plant, will be protected. New seedlings thus produced will be distributed.
Kootturkonam, Pancharavarika, Kappalumanga and Kappamanga are prominent native mango varities.
Mango varieties
Kerala's own varieties- 150
In Southern Districts- 50
Total in India - more than 1000
Other native varieties include:
Vellarimanga, Karpooramanga, Karayykamanga, Narangamanga, Cheruvarika, Thathachundan, Kilichundan, Pulisserymanga, Moovandan, Nettukuzhuyan, Thalimanga, Kadakkalmanga, Neelavarika and Perakkamanga
"Mangoes known by the same name in different districts differ in colour and nature. The goal is to find and protect them.", said Dr S. Simi, HOD Fruit Science, College of Agriculture, Vellayani