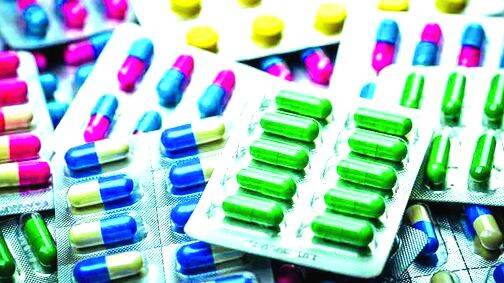 THIRUVANANTHAPURAM: Health experts have made it clear that the antibiotics used in the early stages of Covid pandemic are not effective against Omicron.
People with Omicron may experience fever, severe sore throat, and cough. But this does not require unnecessary use of antibiotics. It is impractical to use antibiotics, which is used to kill bacteria, to treat Covid, a viral disease. Antibiotics such as azithromycin and doxycycline were used in the early days of Covid pandemic. Subsequent studies, however, have shown that such drugs are not effective anymore. The danger is that many will start self-medication once Covid is confirmed.
If positive
People who do not have serious symptoms or other health problems should stay home and eat well. Experts recommend taking paracetamol 650mg four times a day for fever and if the fever does not go away after the first five days, seek medical help.
Antibiotic resistance
It is a condition in which the body and pathogenic germs do not respond to drugs. As the germs gain the ability to resist the drug, the drug becomes useless. For these reasons, new germs and diseases can form.
Do not give medicines without prescription
Drugs Controller PM Jayan said that strict action will be taken against those who sell drugs, including Schedule H and H1 antibiotics, without a doctor's prescription. The warning comes after it was noticed that medicines, including antibiotics, were being given without a doctor's prescription for fevers, coughs, colds and sore throats.