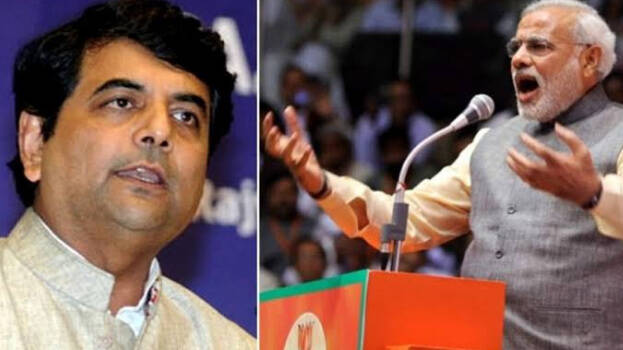 LUCKNOW: The latest developments in Uttar Pradesh politics is the best example of the adage that there are no permanent enemies in politics. With eight MLAs, including ministers, stepping down from the BJP to the Samajwadi Party in Uttar Pradesh and RPN Singh's resignation from the Congress has given new dimensions to Uttar Pradesh politics. The sudden move by RPN Singh, a former Union Minister and one of Rahul Gandhi's closest aides, is the biggest blow to Congress.
RPN Singh is the third Congress leader to leave the party and join the BJP after Priyanka Gandhi took charge of Uttar Pradesh. Jyotiraditya Sindhiya and Jitin Prasada had earlier left the party. These three leaders were once close friends of Rahul Gandhi.
APN Singh first spoke against Congress leadership in 2019 when the Modi government removed Article 370, which gives autonomy to Jammu and Kashmir. Although the Congress strongly opposed the move, several leaders including RPN Singh supported this decision. RPN Singh was of the view that the public sentiment was in favor of Modi and the Congress should stand by it. In the Jharkhand Assembly elections of the same year, Singh, who was in charge of campaigning, was of the view that personal criticism against Modi should be avoided. This created indifference between him and Rahul Gandhi.
The reactions of some leaders, including Priyanka Gandhi, indicate that the Congress had expected this resignation. But, resignation of top leaders is a big blow to Priyanka Gandhi and Rahul Gandhi, who are in charge of Uttar Pradesh.