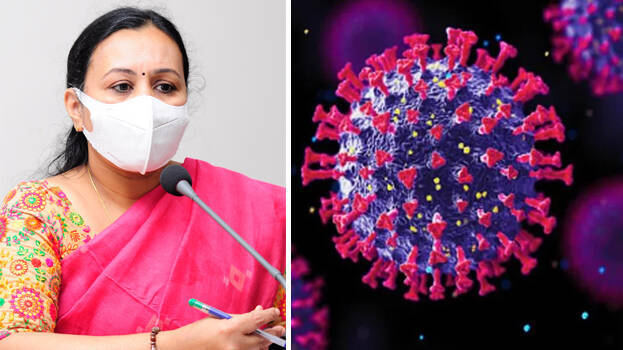 THIRUVANANTHAPURAM: Health Minister Veena George on Thursday said to the media that there is Omicron wave in the state. The Minister pointed out that 94 per cent of the existing Covid cases in Kerala are Omicron variants and the remaining six per cent are Delta variants.
The minister warned that although Omicron is less severe than that of Delta variant it should not be taken lightly. In case of chronic cough and high fever, a doctor should be consulted immediately and the monitoring cell available at number 0471 2518584 should be contacted. 96.4 per cent of Covid patients in the state are staying at home and hence home care is as important as hospitalization. The minister also added that there is a decline in the use of ICUs and ventilators in hospitals.
The minister said that critically ill and HIV positive patients if tested positive for Covid-19 must immediately be hospitalised and strict action would be taken against hospitals if treatment is denied on the grounds of lack of medical facility. 50 per cent of beds in all private hospitals should be reserved for Covid patients, said the minister.