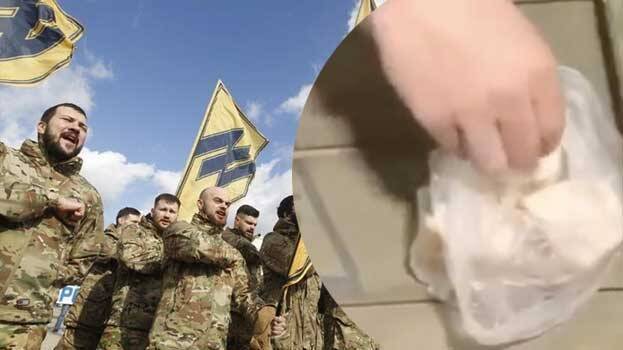 KYIV: Russia is all set for the ultimate fight to capture Ukraine capital Kyiv. Reports had earlier suggested that armed Chechens had crossed the borders along with the Russian troops for the Ukraine invasion. The National Guard of Ukraine has now shared a video showing Azov fighters greasing bullets with pig fat in order to resist the Muslim Chechens.
The Azov fighters are one of many volunteer brigades that fight alongside the Ukrainian army in the east of the country. They are extreme nationalists with a reputation for fearlessness in battle. These fighters are a far-right harbouring infantry unit of the Ukrainian military and are of particular concern due to the far right, even neo-Nazi, leanings of many of its members.
The visuals of a member of the Azov fighters, dipping bullets into pig fat as he addresses the Chechen fighters, were released by Al Jazeera, a Qatar news channel. "Dear Muslim brothers. In our country, you will not go to heaven. You will not be allowed into heaven. Go home, please. Here, you will encounter trouble. Thank you for your attention, goodbye", said the man in his address. Russia had used Chechen army to carry out attacks in earlier times as well.