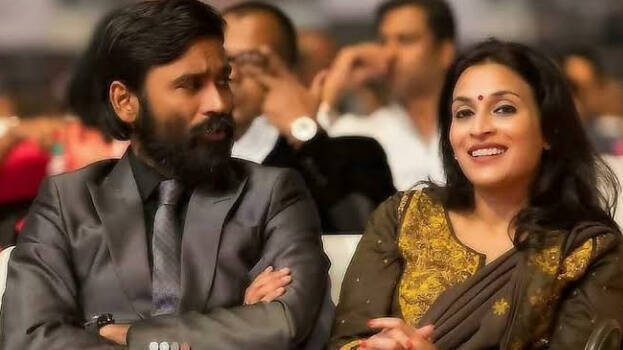 CHENNAI: The divorce of Dhanush and Aishwarya was one of the shocking news in the world of Tamil cinema. Their close friends said that they would remain close friends even after the divorce, but no one took it seriously. But Dhanush, who recently shared Aishwarya's new music video on Twitter, addressed Aishwarya as a "friend" to the surprise of many.
"Congrats my friend @ash_r_dhanush on your music video #payani https://youtu.be/8R6lIeuYDFw God bless", Dhanush tweeted.
In response, Aishwarya tweeted, "Thank you Dhanush....Godspeed."

The couple announced their divorce last January. Their divorce was after 18 years of marriage. Dhanush and Aishwarya got married on November 18, 2004 after a 6 - month love affair. Dhanush was 21 years old and Aishwarya was 23 when they got married. They have two sons. According to friends, the two started having problems when Dhanush started doing Hindi movies.