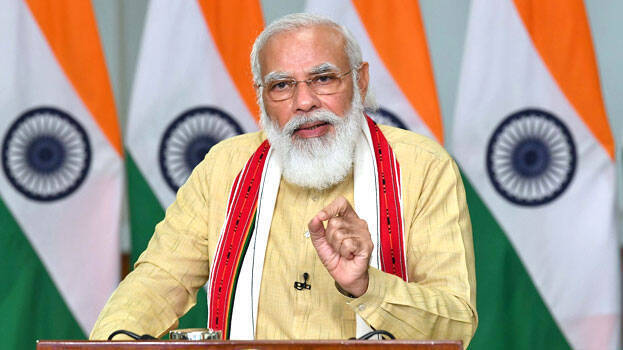 NEW DELHI: A few senior officials have raised concerns before Prime Minister Narendra Modi citing that the populist schemes announced by several states could take them down the same path as Sri Lanka.
The officials raised their concerns at a four-hour long meeting held by the prime minister with secretaries of all departments at his office at 7, Lok Kalyan Marg, on Saturday. The meeting was attended by National Security Advisor Ajit Doval, Principal Secretary to Prime Minister P K Mishra and Cabinet Secretary Rajiv Gauba among other top officials.
The various schemes announced by different state governments in the recent polls as well as others, could lead the states to debt traps, said the secretaries. The states where we work are economically unsustainable and such schemes could take the states down the same path as Sri Lanka, they added. Sri Lanka is currently going through its worst economic crisis in history. The people are finding it difficult to obtain even essential commodities.
However, Prime Minister Modi told the bureaucrats that they should come out of the mentality of managing shortages to the new challenge of managing the surplus. He also asked them to give up the old story of citing poverty as an excuse for not taking up major development projects.