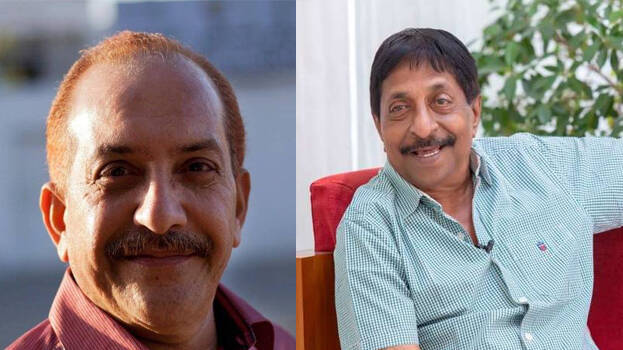 Scriptwriter and actor Raghunath Paleri said that actor Srinivasan, who is undergoing treatment at a hospital for a heart condition, will return healthily. He came with a Facebook post cheering him on his return.
'Ente Thattan Bhaskaran Ithum Thattum, Arogyavanayi Adutha Malapaniyum' wrote Paleri in his Facebook post. Paleri was the scriptwriter of Sreenivasan's mega hit film 'Ponmuttayidunna Tharavu'.
Sreenivasan is presently undergoing treatment at Apollo Adlux Hospital in Angamaly. He was admitted in the hospital on March 30. He underwent bypass surgery on March 31 after an angiogram revealed a blockage in his blood flow.
The hospital authorities had informed yesterday that his condition has improved. Meantime, some circulated his fake death news.