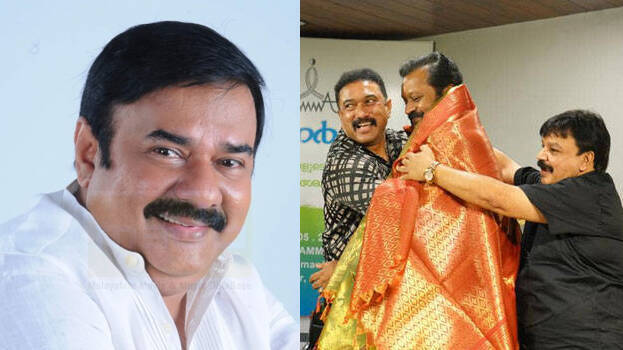 Suresh Gopi is a person who helps a lot of people. Actor Maniyan Pillai Raju has revealed that Suresh Gopi is the reason for his son being alive today.
Maniyan Pillai Raju's revelation was while delivering the speech at the function organised by Association of Malayalam Movie Artists (AMMA) to welcome Suresh Gopi. He shared his experience that happened a year ago.

Raju's son Sachin Dev, who is working for an oil company in a remote place in Gujarat, was in a critical condition after contracting Covid. When the message came from Gujarat, Raju did not know whom to contact for help. Suddenly he remembered Suresh Gopi. Breaking down in tears called Suresh Gopi and told him about it. He hung the phone after asking the details. Maniyan Pillai Raju said that everything that happened later was a miracle.
Suresh Gopi contacted four MPs there. Ambulance arrived with latest facilities. He was rushed to a hospital in Rajkot in five hours, said Raju.