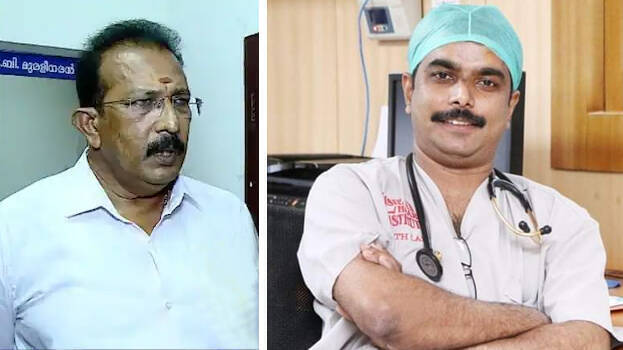 KOCHI: DCC secretary M B Muraleedharan will campaign for LDF candidate Joe Joseph in Thrikkakkara. Muraleedharan was spotted alongside Joe Joseph while campaigning at Vennala Mahadeva Temple. On being asked about his campaigning, Muraleedharan told the reporters that no one was his enemy and that Joe Joseph was a friend.
However, Muraleedharan, who raised opposition shortly after the announcement of Uma Thomas' candidacy, campaigning for the LDF candidate has not come in as a surprise for the political observers. Muraleedharan had then said that the election candidature should be given to active workers of the party and that the love for P T Thomas should not be shown by making his wife a candidate. He also told the reporters not to give any political credence to his campaigning for Joe Joseph.
The fact that M B Muraleedharan, a former councilor in Vennala, has a huge influence on the people of the area, has increased UDF's concern. Muraleedharan had himself introduced Joe Joseph to the voters at the temple on Friday. It is also worth noting that Joseph's temple visit came at a time when the opposition remains busy campaigning to portray him as the candidate of the church.