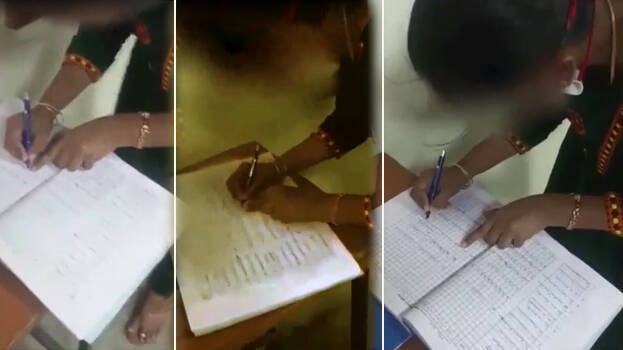 CHENNAI: A whistleblower, who recorded the video of a muster roll malpractice, was allegedly beaten up by female doctors. The incident took place at Stanley Medical College Hospital in Chennai.
The whistleblower, who is a scientific officer at the department of forensic medicines at Stanley hospital, has lodged a complaint with the police against the female doctors. The PG doctors of the medical college are fooling around without coming for work.
The usual practice is to arrive in gangs and sign the register on the same day. Recently, a video recorded by the forensic department official was widely circulated on social media. Following which, the college authorities have launched a probe into the incident.
According to K Loganathan, the forensic department official, he was summoned by a team of hospital officials on Wednesday evening to the counselling hall for an explanation to his activity. The female doctors had thrashed him while the evidence collection was going on. "I was writing my explanation when they suddenly asked me to go to a room next to the hall. When I resumed writing it, around 40 female doctors, mainly PG students, who were waiting outside, barged in, abused, assaulted me", Loganathan said.
As the incident turned controversial, Royapuram police soon registered a case on Loganathan's complaint and has begun investigation into the incident.