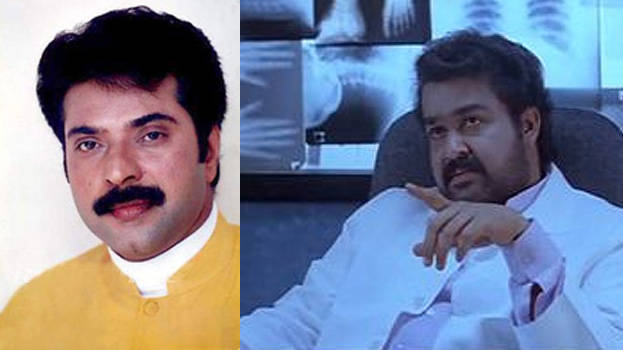 Mammootty was first chosen to play Dr Roy in Nirnayam released in 1995, revealed the film's director Sangeeth Sivan. We first approached Mammootty for the role but his dates were not available, so we approached Mohanlal. Major changes were made in the script when the film came to Mohanlal, Sivan said.
Sivan said, "We first fixed Mammootty to play Dr Roy. As he was very busy, we decided to wait for him. We later approached Mohanlal when dates of Mammootty were not available. If Mammootty had portrayed the role, there would have been major changes. The character set by both Cherian Kalpakavadi and me was of serious nature. The performance of Mohanlal was outstanding in the film."
Humour and romance were included for Mohanlal. It was Mammootty who called me first soon after the release of the film. I was happy when he said a good opinion. This is a good film. He was nice in the film, said Mammootty. I was relaxed when I heard the words of Mammootty, remembers Sivan.
Sangeeth was emotional when he talked about 'Joseph' which released recently. This film too had a similar theme. It was a realistic film but Nirnayam gave importance to heroism. If Nirnayam's name is also heard in the controversies related to Joseph that means the people still remembers the film.
It is difficult to do a film like Nirnayam with Mohanlal now. Changes have come in the star value of Mohanlal. If a chance is obtained to do a film with him according to his star value, I'll definitely do it, he said.