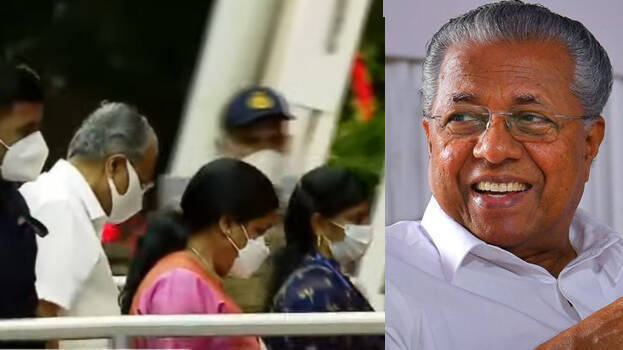 THIRUVANANTHAPURAM: Chief Minister Pinarayi Vijayan has returned from the US after treatment. The chief minister returned after undergoing treatment for 18-days at the Mayo Clinic in Minnesota.
The chief minister arrived on a flight at 3.30 am. Top officials including the DGP received him at the airport. The chief minister will be active in the Thrikkakara election campaign.

His wife Kamala and personal assistant V A Suneesh accompanied the chief minister, who left for the United States on April 24 morning. The chief minister attended the cabinet meeting online from US. The chief minister had earlier undergone treatment at the Mayo Clinic in 2018 and in January 2022.