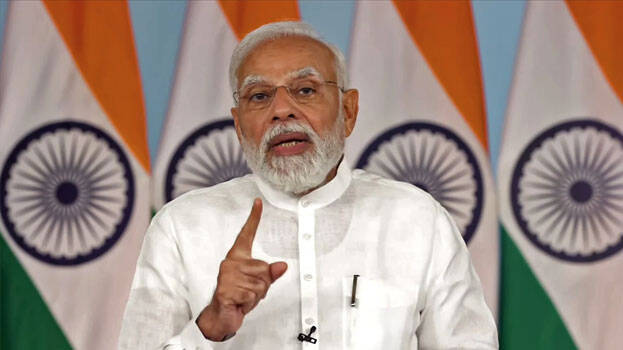 NEW DELHI: Prime Minister Narendra Modi addressed the second global virtual summit hosted by the US government on COVID-19 on May 12th 2022.
"Our vaccination program is the largest in the world. We have fully vaccinated almost 90% of the adult population and more than 50 million children. India manufactures four WHO approved vaccines & has the capacity to produce 5 billion doses this year", he said
He further said that India adopted a people-centric strategy against pandemic.
"Coronavirus pandemic continues to disrupt lives, supply chains and test resilience of open societies. Coordinated global response required to combat future health emergencies"
"We must build a resilient global supply chain and enable equitable access to vaccines, medicines.", he said.
Modi stressed making WTO rules, especially TRIPS (Trade-Related Aspects of Intellectual Property Rights) more flexible. "WHO must be reformed and strengthened to build more resilient global health security architecture.", he added.