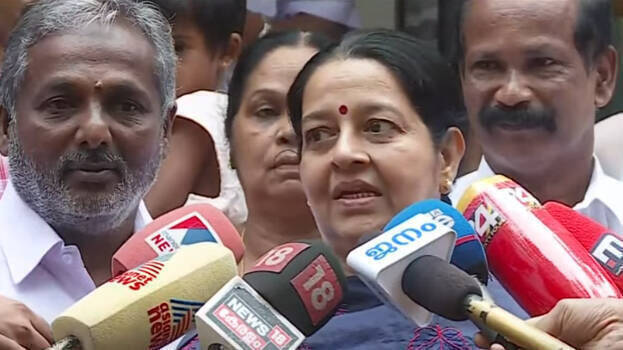 KOCHI: Uma Thomas said that her husband P T Thomas is the prince of Thrikkakara. That is why the people of Thrikkakara bid adieu to him like a prince. She said this in reply to the statement of the chief minister that the bypoll had presented the people of Thrikkakara a unique opportunity to correct the mistake of electing a congress leader last time. P T loved Thrikkakara and in return the place also loved him. P T is pride of Thrikkakara. Uma Thomas said that it was Pinarayi who made the mistake and is not personally attacking him.
Meantime, Hibi Eden MP said that P T Thomas is a generally accepted leader and it is not acceptable for the chief minister to say all this just to win the election. The chief minister's statement is utter nonsense, added the MP.
The chief minister inaugurating the election convention in his constituency said that the Congress has become the B team of Sangh Parivar and that the people of Thrikkakara had made a mistake by electing P T Thomas and that the constituency is ready to respond as Kerala had hoped.