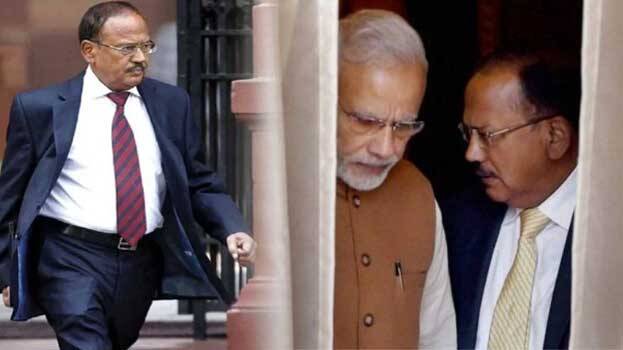 NEW DELHI: In a book titled 'Modi @ 20' released last Wednesday, celebrities from various walks of life shared their experiences of the Indian Prime Minister. The book comes on the heels of Modi's 20 years as Gujarat Chief Minister and Prime Minister of India. National Security Adviser Ajit Doval has also written about his experience with Modi in the book.
Doval said the surgical strikes in response to the Pakistani terrorist attack on Uri in Kashmir and the air strike on Balakot in response to the Pulwama attack had brought about major changes in India-Pakistan relations. After these incidents, Pakistan is living in fear of Indian counter-terrorism attacks. Pakistan now fears that supporting terrorism could have even greater repercussions. Doval uses words that are close to this argument. It is noteworthy that he wrote in his book that the surgical strikes of 2016 and the Balakot airstrikes of 2019 were only the 'beginning'.
Another feature that Doval found in Modi was Prime Minister Modi's determination against terrorism. During the UPA rule at the Centre, there were several bomb blasts in Indian cities. According to Doval, the then Gujarat Chief Minister Modi was outraged that the country did not respond to these. This led to the naming of India as a 'soft nation'.
Nuclear blackmail neutralized
India neutralized another threat from Pakistan in the surgical strike and the Balakot airstrikes. Pakistan's nuclear threat has proved to be a myth. Doval writes that Prime Minister Modi's greatest achievement was his skill in carrying out cross-border setbacks. The Prime Minister was ready to take responsibility not only for the success but also for the failure by allowing the surgical strike to take place. Because very few people have the courage to take such a risk. The Surgical Strike is proof that if any opponent attacks India, it will have repercussions.