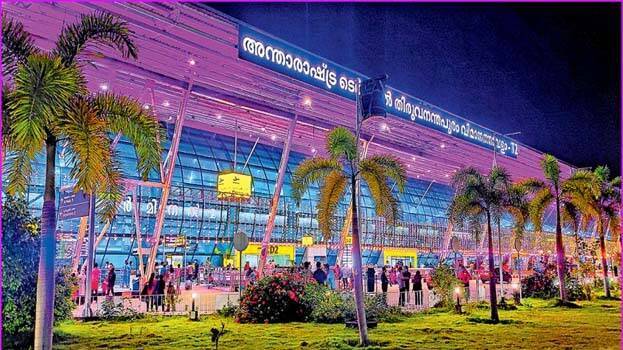 THIRUVANANTHAPURAM: The Adani Group will implement projects worth Rs 1000 crore to change the decades-old development stagnation and transform Thiruvananthapuram Airport into a world-class facility. Adani will be implementing projects worth Rs 3500 crore in its six airports.
The first phase of the development projects will be implemented by borrowing US $ 250 million (approximately Rs. 1936 crore) from London-based Standard Chartered Bank and Barclays Bank. In the second phase, projects worth $ 200 million (Rs 1,548 crore) will be implemented. Of this, projects worth Rs 1000 crore will be implemented in Thiruvananthapuram.
Adani has taken over the management of Thiruvananthapuram, Ahmedabad, Lucknow, Mangalore, Jaipur and Guwahati airports. Experts from Singapore have been tasked to prepare a master plan for the development projects within six months. Discussions are underway to take over the mall near the airport and make it part of the terminal.
Construction of a new terminal, renovation of air traffic control tower, more facilities for passengers and shopping and service centers are under consideration.
International and domestic terminals will be integrated. Although the Airport Authority had sanctioned Rs 115 crore for the new world-class eight-storey new control tower, it came to a halt with the privatization.
As per the agreement with the Airport Authority, each passenger has to pay Rs 168 to Adani Group. Adani has to invest in development for 50 years. Plans will be made to increase the number of passengers by increasing the facilities and services as well as to generate maximum revenue.