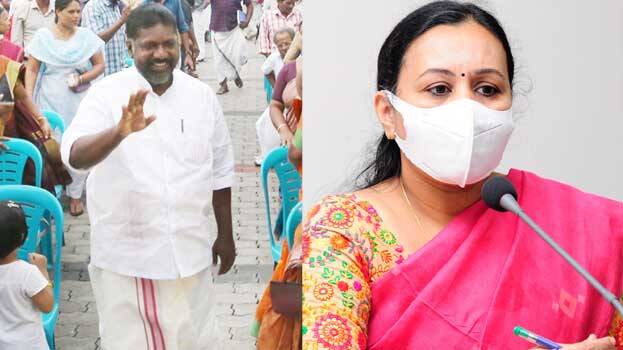 PATHANAMTHITTA: Health Minister Veena George has lodged a complaint with the LDF leadership against Deputy Speaker Chittayam Gopakumar over his remarks against her. In her complaint, Veena George alleged that Chittayam Gopakumar was publicly raising baseless allegations against her. The minister said that it was the responsibility of the district administration to invite the deputy speaker to the first anniversary of the government and that she was not responsible for it. Sources said that the minister handed over her complaint to LDF convener EP Jayarajan.
Earlier, Chittayam Gopakumar had sharply criticized Veena George for not inviting him to the 'Ente Keralam' fair. "I have called Veena George several times to speak about various issues concerning the health sector in my constituency, but she never picks up my phone calls and neither does she call me back. She is a failure when it comes to coordinating the MLAs. In the ongoing first anniversary celebrations of our government, even though my name was printed in the leaflets, I was not invited," Gopakumar said.
Gopakumar, who is also a CPI MLA from Adoor, publicly criticized the minister as the CPM district leadership did not take any action even after the matter was brought to its notice.