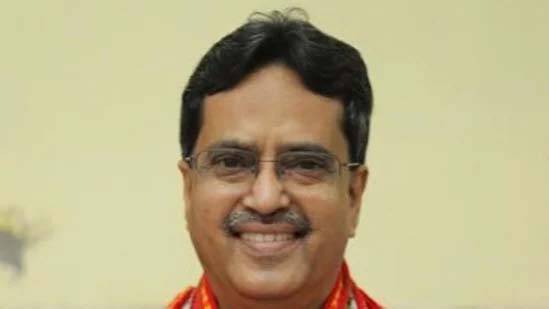 AGARTALA: MP and BJP state president Manik Saha will be Tripura's new chief minister. The decision was taken at a Assembly meeting following Biplab Deb's resignation. The meeting was attended by Bhupender Yadav and Vinod Tawde.
The party leadership had asked Biplav Kumar Deb to resign as the Chief Minister in view of the coming elections. The decision was taken considering the opposition within the party and the public sentiment against the government. Biplab Kumar Deb had met the party president JP Nadda and Home Minister Amit Shah in Delhi yesterday. He tendered his resignation soon after this. Deb resigned after meeting Governor SN Arya at 4 pm today. He said that the party is bigger than the position and would continue his efforts for the development of the people of Tripura. In Tripura, elections are just 10 months away.
In 2018, 47-year old Biplav Kumar Deb, BJP leader came to power after ousting the CPM. But 12 MLAs asked the central leadership to replace Deb. Two sent resignation letters to national leaders. He also fell out with its ally IPFT. It was assessed that Deb would continue as CM after the BJP won a landslide victory in the local body elections last November.