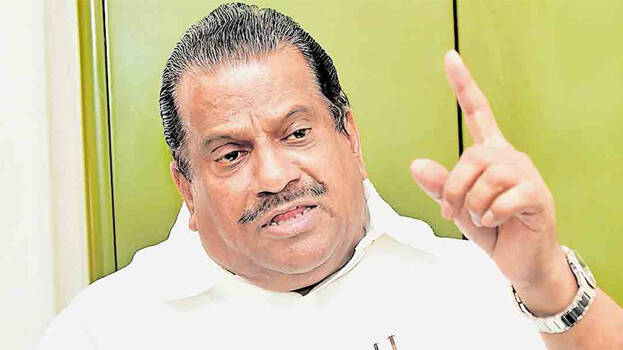 KOCHI: Left Front convener EP Jayarajan said that K Sudhakaran's action of insulting the Chief Minister was due to his lack of culture. Jayarajan alleged that legal action would be taken against Sudhakaran and that the KPCC president was trying to disrupt the atmosphere of peace in the state. Earlier, Sudhakaran had called the Chief Minister a dog with a broken chain. Jayarajan reacted against this statement of Sudhakaran.
Jayarajan alleged that the LDF's chances of victory in Thrikkakara had upset the Congress and that Sudhakaran was making unnecessary statements against the Chief Minister as part of this. Jayarajan said that insulting the state chief minister was like insulting Kerala and that the KPCC president had reached the stage where he could say whatever he felt.
Jayarajan said that the Congress, which had once opposed the Twenty20, was now standing in front of them with a mercy petition to win the elections and that the Congress had already lost in Thrikkakara.