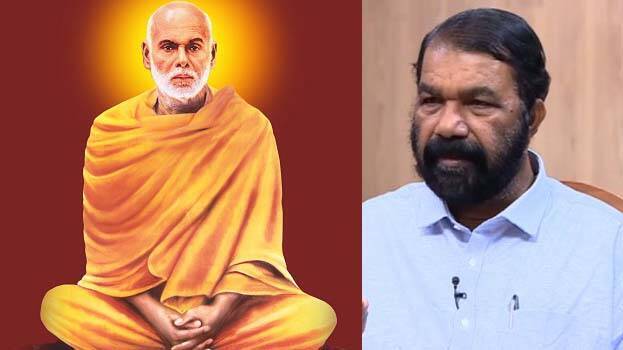 THIRUVANANTHAPURAM: Minister V Sivankutty has strongly condemned the removal of Sree Narayana Guru from the 10th standard textbook in Karnataka. He also demanded that the decision of the education department be reconsidered.
'You can try to erase and hide history, but it cannot be changed. Some who don't even qualify to look into the eyes of Sree Narayana Guru are erasing the great man from the books.", he said.
Sree Narayana Guru and Periyar were removed from the 10th class textbook in Karnataka. Chapter five in the textbook tell about the contributions of social reformers. Other renaissance leaders are there in this chapter. Until the last academic year, lessons about both were included. Earlier, the move to exclude Bhagat Singh and include a speech by RSS leader Hedgewar was also controversial.