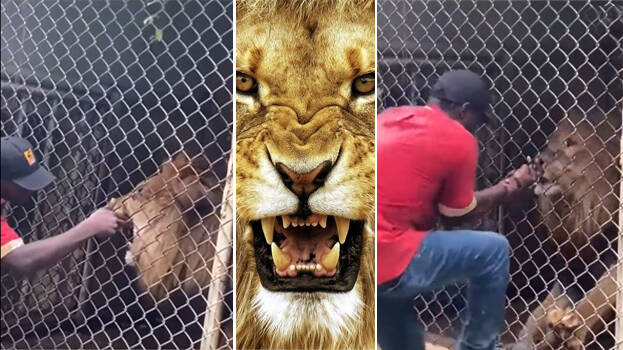 KINGSTON: A caged lion bit off the finger of a zoo worker who dared to put his hand inside the mouth of the wild animal. The incident took place at the Kingston Zoo in Jamaica. A video of this is now going viral on social media. The employee was trying to entertain the visitors who came to the zoo.
The video also shows the pulling the fur of the lion lying inside the cage leaving the predator visibly provoked. The employee tried to pull back the finger but could not do so.
The visitors didn't seem to understand the seriousness of the incident. One of the eyewitnesses told the media that initially the incident was funny but it was only after the employee's finger was bit off that people realized it was serious.