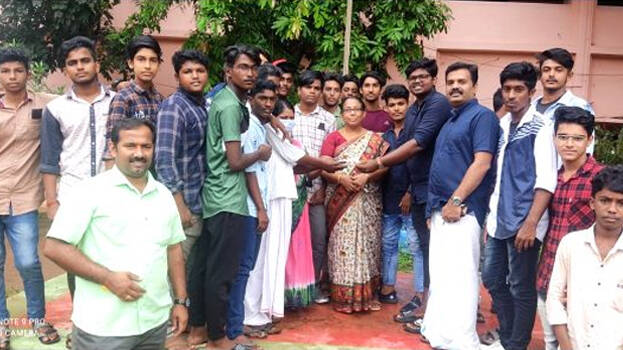 KILIMANOOR: Amal Subhash (16), son of Subhash and Shakuntala of AGR Bhavan in Thumbodu in Madavoor, was given financial help by his 10th class classmates of Madavoor NSS HS. Amal had one of his kidneys removed when he was three years of age. His other kidney stopped functioning later and was removed. Doctors have advised kidney transplant within a month.
The 16-year-old is now on dialysis. But the poor parents are struggling to find Rs 5 lakh for the surgery and the cost of treatment. The family lives on government surplus land.
Amal's classmates, realizing Amal's miserable condition, crowdfunded Rs 1,09,030 the day after the exam by distributing notices. The money was handed over to the parents by the students themselves at a ceremony held at the school. School Manager S Ajindrakumar, PTA President Jayaprakash Kovilakam, Headmistress OB Kavitha, Staff Secretary MB Jayalal, G Jayakrishnan and Student Representative Mohammad Shan addressed the function.
Amal's mother is ready to donate a kidney. An account has been opened at the Madavoor branch of the State Bank to raise amount for treatment.
Amal Sakunthala. Ac No: 67286403993. IFSC Code: SBINOO70286. Branch: SBI Madavoor. Google Pay / Phone Pe: 7306553770.