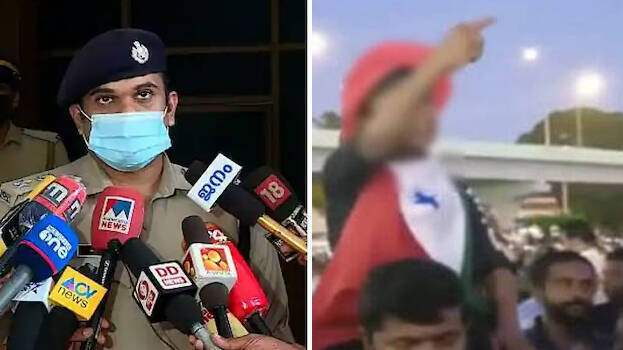 ALAPPUAZHA: The police remand report on the incident in which a boy chanted provocative slogans, amid a Popular Front rally, has surfaced. Currently, there are three accused in the case. According to the remand report, minor children have been involved in crimes.
The accused have been identified as Erattupetta native Ansar, who carried the boy on his shoulders, Popular Front Alappuzha district president P A Nawaz and Popular Front Alappuzha district secretary Mujeeb Yakub. They have also been charged under the Juvenile Justice Act. The accused had tried to ignite religious sentiments. For which, a child was carried on shoulders and made to chant provocative slogans, stated the report.
The child was given training for chanting slogans. According to the report, the accused had also tried to stir the Muslim community. Hints suggest that the boy, who chanted provocative slogans, is a native of Thoppumpady in Ernakulam. He has reportedly taken part in protest events earlier as well. The police will conduct a detailed investigation in this regard.