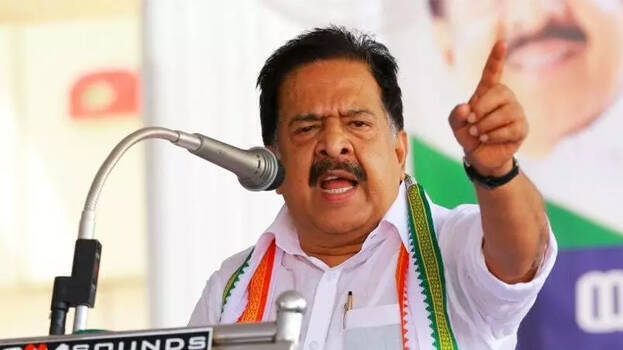 KOCHI: The Thrikkakkara constituency is in favour of the UDF, said Congress leader Ramesh Chennithala. The Congress' campaign will yield results and there is no doubt in Uma Thomas' victory, he said.
Uma Thomas is a candidate acceptable to all. We hope to get more votes than what P T Thomas received last time, Chennithala said. He also reacted to the circulation of the fake video of LDF candidate Jo Joseph.
"As there is nothing to say, they have come down with a video made by someone somewhere. We don't have that job. This is their last resort to somehow escape after smelling defeat", Chennithala said.