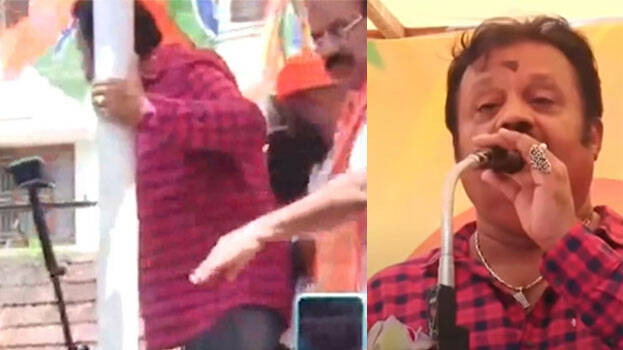 KOCHI: Suresh Gopi was insulted while campaigning for the BJP in Thrikkakkara. The actor confronted those who made fun of him in cinematic style. Suresh Gopi had arrived in Thrikkakkara on Saturday for campaigning for NDA candidate A N Radhakrishnan.
Suresh Gopi delivered speeches in various meetings. However, some people made a fuss while the actor was speaking at a stage. They called him, " Eda Suresh Gopiye", to which the actor responded, " Poda" and went towards them. On seeing the actor in his cinematic style, the people fled the place.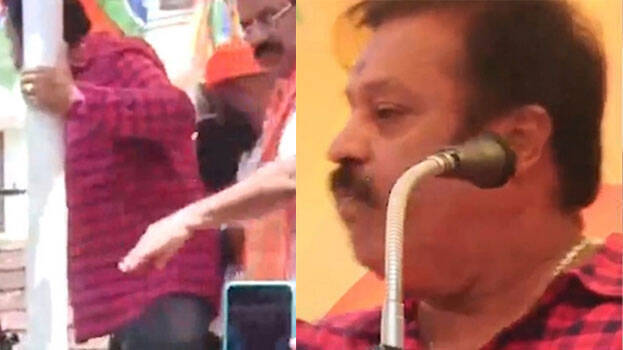 Later, Suresh Gopi continued his speech and said, "Hope you understand who they were, don't you? It is a disease. The chief minister should treat it. This is this state's problem. Intolerance. They try to force it upon others. Hope you understand who is intolerant, right?".
Suresh Gopi had said on Saturday the if Radhakrishnan wins, then he will work for the people of Thrikkakkara along with him. The jamboree (kottikalasam) in Thrikkakkara is on Sunday. Radhakrishnan had earlier said that they will create miracle in the Thrikkakkara bypolls. Victory is assured and with Suresh Gopi's campaign, the constituency is moving towards a lotus season, he added.