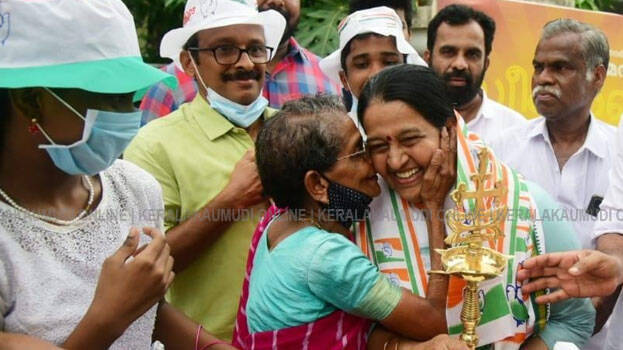 KOCHI: UDF's Uma Thomas is for a historic victory in the eagerly awaited Thrikkakara by-election. When reports last came in, she is leading by more than 12,000 votes. Six rounds have been counted so far. Uma Thomas' leap, which has increased her lead at every turn since the postal vote count began, has surpassed even UDF expectations. With the first three rounds over, Uma has almost doubled her lead over P T Thomas in the last election. Initially, the votes were counted in the UDF strongholds. The LDF believed that they would come forward after this. However, the LDF could not take the lead in any of the booths. The BJP did not get the expected number of votes.
The UDF centres started rejoicing when the results came first. The UDF activists are celebrating at the counting centres. Hundreds of activists are participating in the celebrations. They are also chanting slogans against K V Thomas.
The counting of votes started at 8 am. The counting of votes is taking place in 21 tables. It will take 12 rounds to count all the votes. 21 booths are counted in one round. In the first round, votes will be counted in booths from one to 15 and then in other booths. There will be 21 booths in the first 11 rounds and eight booths in the final round. There are a total of 239 booths.