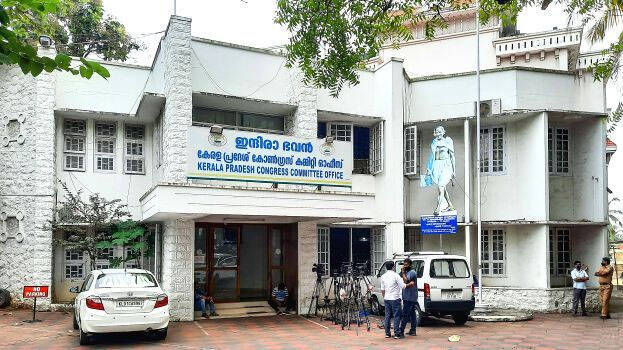 THIRUVANANTHAPURAM: When the counting of votes began at 8 am, only employees and two activists were present at the KPCC headquarters Indira Bhavan. As the first round was completed, T U Radhakrishnan, general secretary in charge of the organization, arrived and directed to buy crackers on seeing a lead of 2,157. He clearly mentioned to employee Rajesh that he wanted the crackers by Poozhikunnu Ashan.
Towards the end of second round of vote-counting, more activists and DCC president Palode Ravi arrived. Following which, Cherian Philip made his entry claiming to be the only person who had predicted that Uma would get a majority in between 20,000 and 25,000. He sat on a chair after posting a Facebook note that the LDF government's countdown has begun.
Ramesh Chennithala, who reached when Uma Thomas' majority was close to 9,000, was received by the leaders. From then onwards, the TV remote was with Chennithala. Soon after, leaders such as Oommen Chandy, Kodikunnel Suresh, N Sakthan, Pazhakulam Madhu, Sarath Chandra Prasad and G S Babu arrived. KPCC treasurer Pratap Chandra, who came by an auto, asked to buy laddoo and cake.
By the time the majority crossed 15,000, activists started waving flags and bursting firecrackers. V T Balram was in the forefront of the celebrations. Cherian Philip commented that crackers were burst for the first time in Indira Bhavan since the Lok Sabha polls. The leaders burst to laughter on seeing the dance video of Anna Linda Eden on TV. Soon after, Oommen Chandy and Ramesh Chennithala cut the cake and went for press conference.