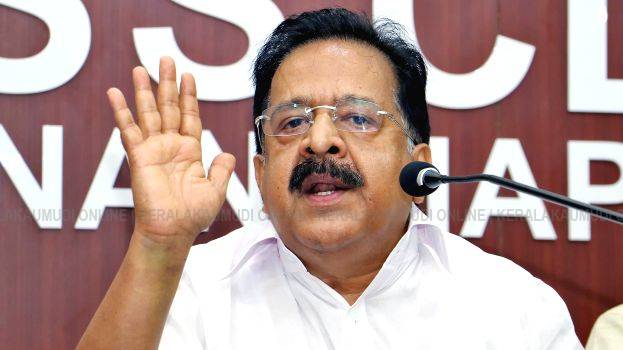 THIRUVANANTHAPURAM: Opposition leader Ramesh Chennithala aimed a question at CPM whether they are ready to do a self-examination on whose vote went in favor of BJP. He repeated the same question for CPM's debacle at Bengal. He was talking at Press Club's 'Meet the Press'. Press Club Secretary M. Radhakrishnan presided the program.
"CPI and CPI (M) had leakage of votes. The people that talked about Co-Le-B alliance should make self-examination. 16 ministers and deputy speaker lost. UDF won at 123 Assembly constituencies. Morally, this is the time for Chief Minister to resign. CPM's debacle is self-inflicted. CPM's Kerala leadership should have given a thought to Yechury's way. It was UDF that resisted BJP's communalism", Chennithala said.
"Chief Minister had bad intentions in the Sabarimala issue. BJP saw Sabarimala as a political chance. UDF has always stood with believers. Emotion against Modi-Pinarayi governments and Rahul wave gave resounding victory to UDF. Will look into the defeat at Alappuzha", Ramesh Chennithala added.
To the question about Rahul's defeat at Amethi, Chennithala replied that the party lost all over north India.