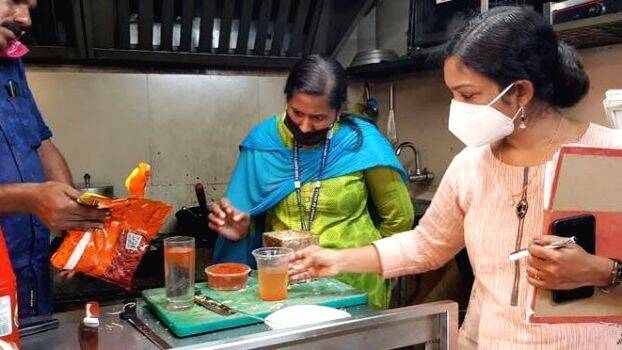 THIRUVANANTHAPURAM: In the inspection conducted following the food poisoning incident on noon meals in schools, it was found that rice and groceries have been kept in an unhygienic condition in Govt Girls HSS, Neyyatinkara. The inspection was carried out jointly by the education, food and health departments.
An inspection at the Neyyattinkara school revealed that the cooks did not have the medical certificate prescribed by the health department and were advised to stay away from cooking. It was also suggested to produce the certificate as soon as possible. Samples of food and water were also collected.
Minister G R Anil inspected two schools in Kozhikode. They also inspected the storage area. Minister V Sivankutty ate lunch along with the school children in Govt UPS, Poojapura. The minister said that he ate good food and schools should be careful in making noon meal.