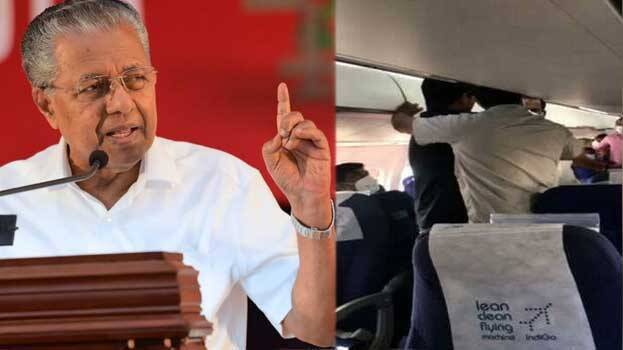 THIRUVANANTHAPURAM: Youth congress activist Sunith Kumar, who shot the visuals of the protests staged against the chief minister on aircraft, is absconding. Soon after the protests by the youth congress, Sunith Kumar had gone outside.
The arrest of Mattannur block president Farzeen Majeed and district secretary R K Naveen Kumar was registered. In addition to the murder attempt charges, they were also charged with obstruction of official duty, trespassing affecting aircraft security and criminal conspiracy. The case was registered on the complaint lodged by the chief minister's personal assistant and gunman.
Meantime, Indigo, the airline company, informed that they have started an internal probe on the protests staged on the aircraft. The DGCA has been briefed. The video surfaced is being examined. Indigo said a decision on the travel ban would be taken after the investigation.
The youth congress activists staged protests inside the flight in which the chief minister was travelling from Kannur to Thiruvananthapuram. LDF convenor E P Jayarajan, who was also in the flight along with the chief minister, was seen pushing the activists shouting slogans. The video of this had surfaced.
The activists were later handed over to the Valiyathura police. The two who sustained injuries have been admitted at the medical college hospital.