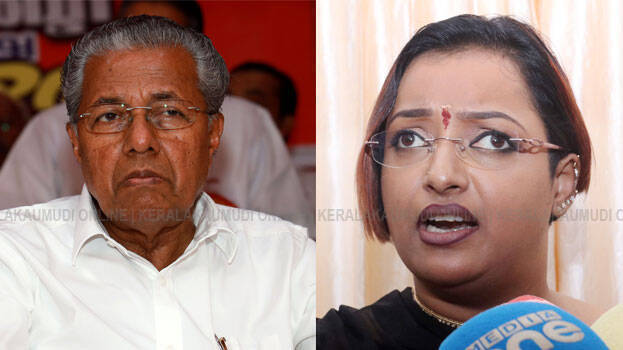 THIRUVANANTHAPURAM: The Chief Minister's Office released a video as a reply to the allegations levelled by Swapna Suresh against the chief minister in the gold smuggling case. The video of the chief minister saying at a press conference that Swapna had visited Cliff House for official matters, was released. This is the video of the press meet convened on October 13 in 2020.
The chief minister is heard saying in the video that he had earlier said that he knows her as the secretary to the consulate general. The chief minister is replying to the media that it is a fact that she will be present whenever the consulate general arrives.
Swapna had told the media yesterday that the chief minister's earlier statement that he did not know her was a lie. A decision was taken on many things discussed in Cliff House along with the chief minister, his wife, daughter and son. If he had forgotten all that now, will remind everything when an opportunity arose. Swapna also alleged that senior CPM leader had leaked confidential statements given in court under criminal procedure in the customs case and the enforcement directorate case.