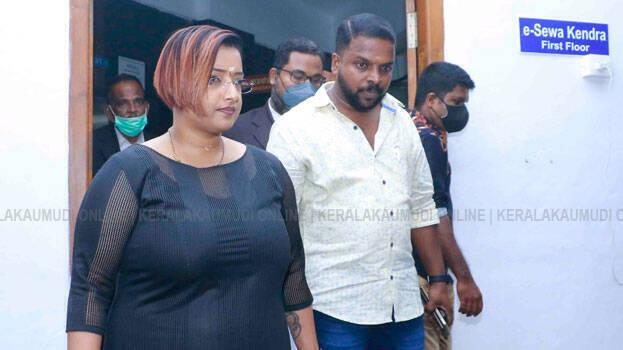 KOCHI: The court said the secret statement of Swapna Suresh, accused in the gold smuggling case, cannot be given to anyone without completing the investigation. The court's explanation was on the plea filed by the crime branch seeking a copy of the statement. The crime branch filed the plea in the Ernakulam Principal Sessions Court.
The court which considered the plea asked the crime branch to explain why they needed the copy of the confidential statement. The crime branch said Swapna's confidential statement was essential for the investigation of the case registered by the cantonment police.

The crime branch said the confidential statement need to be examined to bring out the evidence related to the conspiracy. However, the court ruled that the crime branch could not be seen as an investigating agency and that a copy of the statement has been provided to the investigating agency.

Meantime, Swapna's lawyer also argued that the copy of the confidential statement should not be given to the crime branch. He argued that the government is trying to get the confidential statement someway and there is a clear conspiracy behind crime branch's plea. The confidential statement was given in the case registered by the ED. ED is the investigating agency in this case. Swapna's lawyer informed the court that a case was filed against him in the name of a Facebook post.

However, in the plea seeking security, Swapna has reiterated that she doesn't need government's security. The ED counsel informed the court that Centre had been informed of her security request and that it would take a week to get a reply. The case will be considered against on June 22.