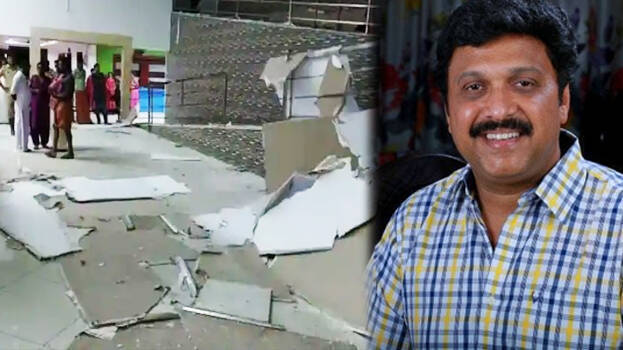 KOLLAM: The ceilings of the building inaugurated by Health Minister Veena George two months ago in Pathanapuram, have collapsed. The ceilings of the building of Thalavur Ayurveda Hospital collapsed. The new building for the hospital was constructed for an amount of Rs three crore from K B Ganesh Kumar's asset development fund.
The incident happened at 10 pm last night. A major tragedy was averted as the patients were not in the premises. Ganesh Kumar, who had visited the hospital many times, had scolded the hospital staffs once after seeing the hospital lying dirty.
State government's Nirmithi was in charge of the building. Meantime, the congress and the BJP have voiced major corruption allegations in the incident.