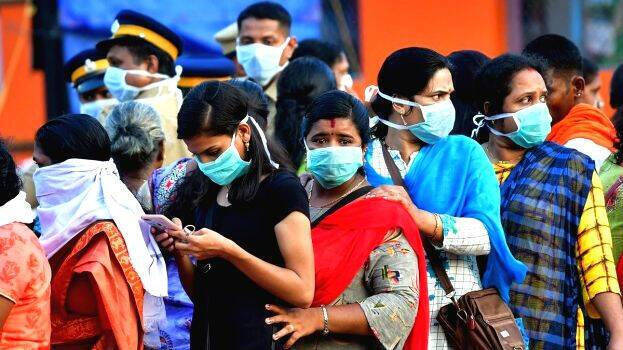 NEW DELHI: Covid cases are rising in the country on Friday as well. The number of cases have crossed 12,000 for the second day in a row. 12,847 fresh cases were recorded in the last 24 hours. According to figures released by the union health ministry, a total of 14 Covid deaths have been recorded.
The active caseload in the country is 63,063. So far, 5,24,817 Covid deaths were recorded in the country. 7,985 people have recovered on Friday. The national recovery rate is 98.65 per cent. The Test Positivity Rate (TPR) is 2.38 per cent.
As of now, 195.67 vaccine doses have been administered in the country. Of the adults, 89 per cent people have taken the vaccines, said Union Health Minister Mansukh Mandavya. As per the daily Covid figures, Maharashtra stands first with 4,255 cases. Kerala and Delhi are in second and third places with 3,419 and 1,323 cases respectively. The daily Covid death toll is higher in Kerala on Friday. Of the total 14 deaths, eight are from Kerala. The figures in other states are three in Maharashtra, two in Delhi and one in Karnataka.