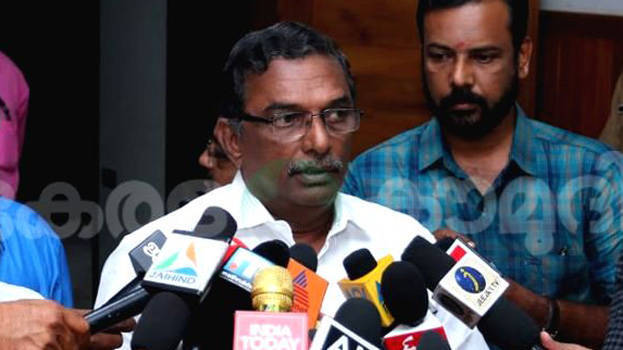 THIRUVANNATHAPURAM: Travancore Devaswom board president A Padmakumar has said neither gold nor silver was lost from Sabarimala, according to the report received from Sabarimala executive officer. The news spreading about stealth is baseless.
Padmakumar said this at a press conference held at the Devaswom board quarters on Monday.
"Not only in the case of gold but in the case of other properties also, there should be clarity. Most of the immovable properties are in the possession of private parties. Steps have been initiated to take them back.
The reason for the present controversy is the serious lapse committed by retired Grade 1 accountant G Mohan in 2016.
If an official is found to have committed some irregularity, he should not be absolved of offence charges after he pays back money for the loss caused by him. Criminal action should be taken against them.
In the strong room near Aranmula, as many as 10,413 properties are being preserved. The board had decided to inspect this room a year ago. Pensions of several persons had to be withheld as they were not ready to handover the charges.
Mohan also was not ready to handover the charge, in this manner. This happened during the tenure of former president Prayar Gopalakrishnan," he said.
'The kind of news that gold and silver were missing from the strong room should not have spread. Following this, I got calls from places like Andhra and Karnataka, asking me whether any sovereign of gold or silver was lost," Padmakumar added.