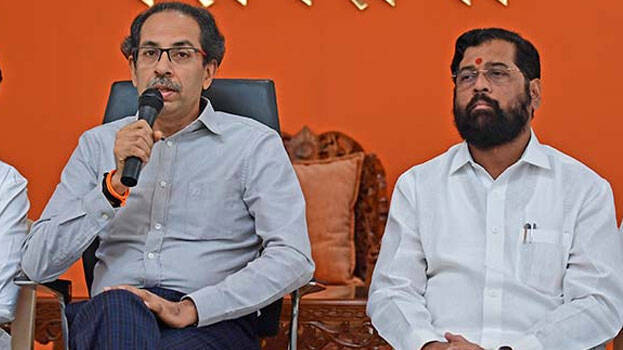 MUMBAI: A day after the legislative council polls in Maharashtra, Minister Eknath Shinde and 13 Shiva Sena MLAs have reportedly gone unreachable, amid rumors of separatist moves in Shiva Sena. It had been alleged that some Shiva Sena MLAs had cross-voted for the BJP in the legislative council polls.
Meantime, reports suggest that the missing Shinde and MLAs are at a hotel in Surat. In the legislative council polls, the BJP had won five seats, while the MLC and Shiva Sena, part of the Maha Vikas Aghadi (MVA) alliance, had each won two seats. In the elections to 10 seats, the MVA alliance had fielded six candidates while the BJP fielded only five candidates.
The BJP has 106 MLAs in the Maharashtra assembly. The BJP did not have the votes to elect five MLCs. Reports suggest that the BJP had received the votes of independents and other party MLAs. Following the polls, some BJP leaders had said that some MLAs from the BJP and the Congress had cross-voted for them. "We are very happy. Maharashtra has shown faith in the BJP. Cross-voting happened among members of Shiv Sena and Congress. Otherwise, we would not have received so many votes," said BJP leader Pravin Darekar.