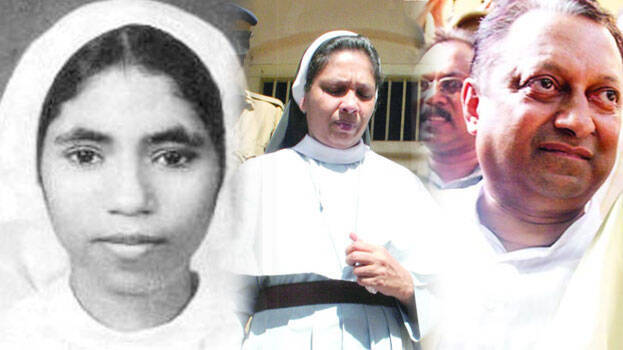 KOCHI: The Kerala High Court has granted bail to the accused in the Abhaya case. The bail was granted after freezing trial court's verdict sentencing them. The plea was filed by Sister Sefy and Father Thomas Kottur seeking bail during the appeal period.
An amount of Rs 5 lakh should be paid, should not leave the state and should not indulge in any other offences during bail period. The execution of the sentence was suspended on the basis of the order. The verdict was passed by a division bench comprising Justice K Vinod Chandran.
Sister Abhaya was found dead in a well of Pious Tenth Convent on March 27, 1992 early morning. The court awarded double life sentence to the accused on December 23 in 2021. The court found first accused Father Thomas Kottur and third accused Sister Sefy guilty under various charges including murder after 28 years of legal proceedings.
The accused plea questioned the act of imposing murder charge based on the statements of two witnesses. They also questioned the authenticity of the revelation made by Raju, also known as Adaikka Raju, a witness in the case, years later.