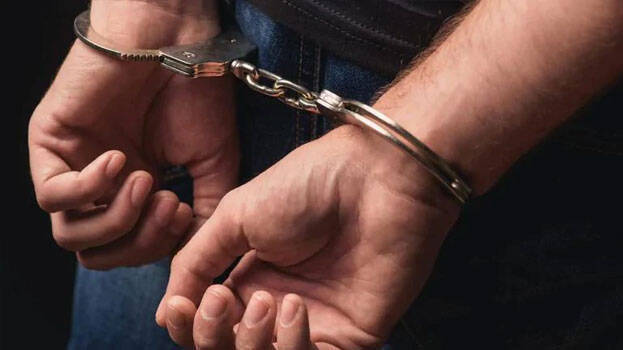 SINGAPORE: A Malaysian youth of Indian-origin was sentenced to seven months and three weeks' jail for terrorizing his girlfriend, smashing her phone, swallowing her SIM card, tearing up her passport and choking her. The accused Paartiban Maniam, a 30-year-old, was sentenced to jail by the Singapore Court, on Wednesday.
The duo had been living together for the past three years. They lived with the girl's uncle in Singapore from last December till January 23. Paartiban used to get drunk and abused the girl regularly. On January 23, Paartiban had gone out with some friends for a drink. On returning home, he accused his girlfriend of being in a relationship with another man and verbally abused her. The girl's relative tried to intervene and solve the matter. But, Paartiban slapped her, took a knife from the kitchen and threatened to kill her. He later struck her head with a wooden kitchen towel holder. Following which, the girl's relative informed the police, who arrived and arrested the youth.
Later, Paartiban, who was released on bail, attacked the girl again at her flat. He tore up her passport and smashed her phone. Following which, he was produced before the court and was sentenced to jail.