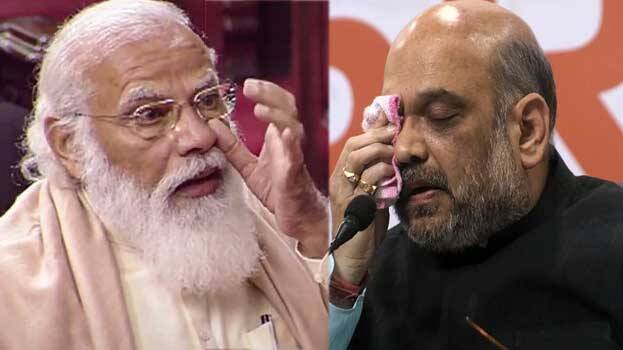 NEW DELHI: Modi endured pain silently for 19 years, said Union Home Minister Amit Shah, in response to the Supreme Court's clean chit to Prime Minister Narendra Modi in the Gujarat riots case.
"Modi had silently endured pain for 19 years like Lord Shiva who swallowed poison and held it in his throat. I have closely seen Modi enduring this pain, facing the allegations despite being on the side of truth and because the judicial process was underway he did not speak. Only a man with a strong heart can do this", Shah said.
"In a democracy, Prime Minister Modi presented an ideal example of how the constitution should be respected by all political persons. Modi was also questioned, but nobody protested, and BJP workers from across the country did not gather in solidarity with Modi. We co-operated with the law. I was also arrested. There was no protest or demonstration," he said. "If those who levelled allegations have a conscience, they should apologize", he added.
Amit Shah, who lauded Modi, also came down heavily on Rahul Gandhi in the National Herald case. "Narendra Modi as Gujarat chief minister appeared before the SIT in relation to probe over post-Godhra violence but the BJP did not resort to drama or dharna during the questioning. Why stage a protest?", he asked.
The Supreme Court had dismissed a plea questioning the clean chit given to Modi and 63 others in the Gujarat riots case, last day. The plea was filed by dead Congress leader Ehsaan Jafri's widow Zakia Jafri on grounds that it was devoid of merits.