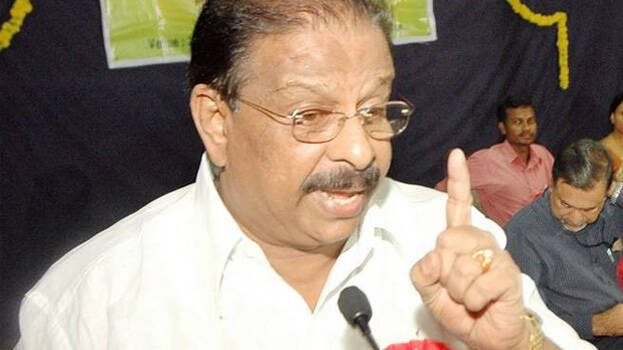 KALPETTA: KPCC president K Sudhakaran on Saturday said that SFI activists vandalized Rahul Gandhi's office for no valid reason. He was speaking at a massive march organized by Congress to Kalpetta town to protest against the attack.
"Congress has the ability to oppose and retaliate. If they think we can be defeated, we react in self-defence. If we lose our patience, not a single CPM member will be able to come out," Sudhakaran said.
AICC General Secretary KC Venugopal, MPs K Muraleedharan, TN Prathapan, Rajmohan Unnithan, Anto Antony, Ramya Haridas, T Siddique MLA, V T Balram and others attended the march.
SFI activists attacked Rahul Gandhi MP's office in Kalpetta yesterday over the buffer zone issue. So far 30 people have been arrested in the case.