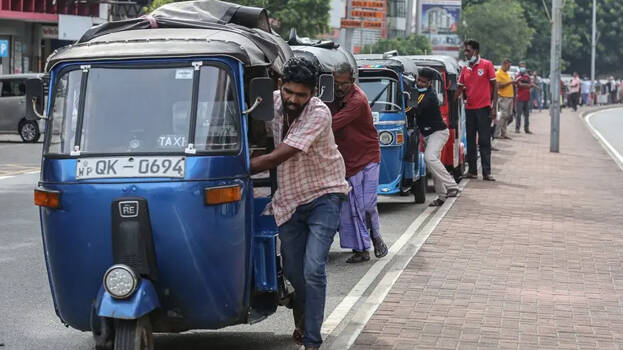 COLOMBO: Debt ridden Sri Lanka has been struggling for a long time due to financial crisis. With severe shortage in foreign exchange reserves, the country does not even have the money to export fuel. As a result, an order has been issued instructing employees to work from home inorder to save fuel. Schools were also closed down due to the same reason. The country is battling its worst economic crisis in seven decades.
People are queuing up for petrol as fuel shortage worsens.'I have been in line for four days and have not slept or eaten properly,' said a man in the queue in front of a petrol pump to the media. Taxi drivers say that they cannot earn or feed their families. Power and Energy Minister Kanchana Wijesekera said on Sunday that the nation has 9,000 tonnes of diesel and 6,000 tonnes of petrol in stock.
With its foreign exchange reserves at a record low, the government is struggling to pay for the essential imports of food, medicine and fuel. The employees were asked to work from home due to this crisis. A team from the International Monetary Fund is visiting Sri Lanka and the nation hopes to receive a $3 billion dollar package.