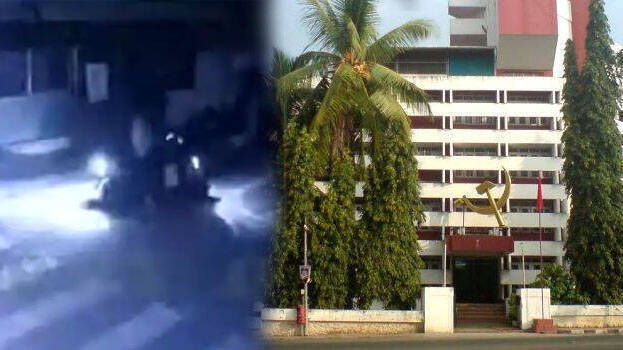 THIRUVANANTHAPURAM: The Congress party is behind the bomb hurling at the AKG Centre, the headquarters of CPM, alleged leaders of the Left Front. The UDF is behind the attack and was a planned attempt to incite riot, said CPM state secretary Kodiyeri Balakrishnan. The congress is behind the attack, said LDF convenor E P Jayarajan.
Condemning the incident, the CPM state secretariat issued a statement asking the party workers not to fall into any provocation under any circumstances and to mobilize the people for a peaceful protest. The CPM will organize a state-wide protest at 11 am today. The ministers and party leaders are visiting the place.
The state is on high alert in the wake of Rahul Gandhi's visit to Kerala today. A large contingent of police has been deployed in the capital city. The CPM workers staged protests at various places in the state following the attack. DYFI workers staged a protest in the capital. In Pathanamthitta, a scuffle broke out between the DYFI workers and the police. There were protests in Adoor and Thiruvalla. In Alappuzha, the right hand of Indira Gandhi's statue was damaged and was found lying on the road.

A man on a two-wheeler hurled the bomb in front of the gate leading to the hall of the AKG centre. The CPM informed that there was police guard near the main gate. CPM leaders M A Baby and P K Sreemathy were present there at that time.
In the wake of the incident, security has been beefed up at Indira Bhavan, the headquarters of KPCC. Police security has been increased for opposition leader V D Satheesan and KPCC chief K Sudhakaran MP. Security has been tightened at Sudhakaran's house in Kannur. Police said that steps have been taken to find those behind the attack. A forensic team reached the spot and conducted an investigation.