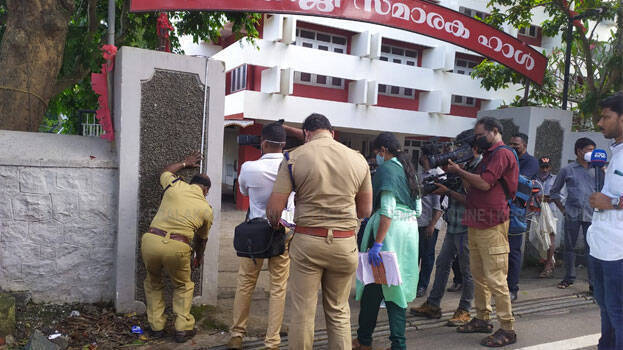 THIRUVANANTHAPURAM: The FIR said the miscreant threw the explosive at the AKG centre with the intention of causing damage to the life and property. The FIR also stated that the explosive was thrown through the gate where vehicles enter the office. A case has been registered under the Explosive Prohibition Act. The Thiruvananthapuram Cantonment Police registered the case based on the complaint filed by the employee who was in the office at the time of the attack. The attack took place at 11.20 pm on Thursday. The FIR said an unidentified youth is behind the attack.
Meantime, the police have not been able to trace the culprit or identify him so far. The police said they have received more information about the culprit and would be apprehended soon. The police are in the dark without getting any clear information other than getting more visuals of the attacker's route. It is a great shame for the home department under the chief minister that the accused could not be caught after a serious security breach. The investigation is being carried out by a special team.
The attack is assessed as serious security breach. Following the developments that happened after the attack on Rahul Gandhi's office, the AKG Center had also increased security. Eight policemen were assigned here for security. However, policemen were not deployed at the gate leading to the AKG hall. This is where the violence took place. Even those inside the centre said that they heard a loud noise, the police did not rush to the place of the explosion or try to chase the assailant.

The CPM alleged that the Congress is behind the attack. However, the Congress said they have no role in this and the police should investigate and find the guilty.